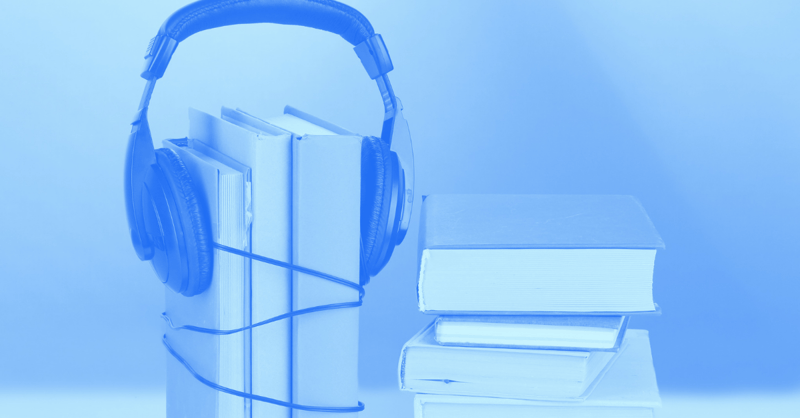 5 MIN READ
Over the past four years, XYPN CEO and co-founder and host of #XYPNRadio, Alan Moore, has sat down with hundreds of independent financial advisors to hear their stories of firm ownership—what worked, what didn't, and everything in between. Their candid stories offer an inside look at the life of an entrepreneur and provide insight into what it takes to start, grow, and run a successful financial planning firm.

With hundreds of #XYPNRadio episodes to enjoy, it can be tough to know where to start. Sure, you could always start at the beginning. Or you could start with the episodes people just can't seem to get enough of. Below, we share the five most popular episodes of #XYPNRadio.
---
Ep #130: From $0 to $250,000 Annual Revenue in Just 13 Months - The Career of Patrick Brewer
What does it take to start and grow a successful financial planning firm? Today's guest is here to share how he managed to do just that and more. Patrick Brewer is the founder of SurePath Wealth Management, a fee-only financial planning firm based in Austin, Texas that grew from $0 to over $250,000 in revenue in just 13 months. In addition to running his practice, as well as the firm's niche subsidiary called SurePath Physician Services, Patrick helps fiduciary financial advisors serve more people through his consulting firm, Brewer Consulting.
In this episode, Patrick discusses what led to him launching his own firm and the lessons he learned along the way. He explains why financial advisors should embrace a team mindset, why it's important for advisors to put their focus into marketing and building the business and how all this impacts you as a financial advisor.
---
Ep #143: Alan & Kitces Unhinged: Fee-offsets, Selling Financial Planning, Impostor Syndrome, and More
XYPN co-founder Michael Kitces is back on the show for another episode dedicated to answering listener questions! Today he and Alan Moore share how to communicate the value of financial planning, why it isn't always a good idea for advisors to take on every new client they can, and more.

Covering a wide range of subjects, todays episode is perfect for helping you fill in the common gaps and questions that financial advisors discover as they work. Listen in to hear advice for new advisors and seasoned advisors alike.

---
Ep #167: Integrating Cash Flow Planning Into Your Financial Planning Process - An Interview with Steve Crawford
Steve Crawford is a financial advisor, a coach to other financial advisors, and the founder of both Experience Wealth and The Advice Movement
. After working in the industry and realizing he wasn't serving the client base he wanted to focus on, Steve started his own financial planning firm at what was probably the worst possible time to start a business: 2008.
Despite the timing—and despite committing four major don'ts with his own firm—Steve has been steadily growing his business and helping his clients become financially independent. Since bringing on a couple of other advisors, he's shifted his focus to providing cash flow planning services, and also training other advisors on how to provide this service. Listen in to hear how Steve integrated cash flow planning into his service model, where the majority of his clients come from, and what to expect from the cash flow presentation he'll be giving at XYPN LIVE 2018.
---
Ep #163: Managing Astronomical Growth, Going From $30k to $330k of Annual Revenue in 12 months - The Career of Kyle Moore
Today's guest has led his firm through some of the most explosive growth we've ever heard on the podcast. Kyle Moore is the founder of the fee-only financial planning firm Quarry Hill Advisors, and his path into and through the industry is as surprising as it is inspiring.
In this episode, Kyle shares how he went from traveling the country as a professional golfer to working as a financial advisor at a firm that saw its partners split up just nine months after he joined. Listen in to hear how he got through this rocky start in the industry with a young child at home, why at one point he accepted a $25,000 salary, and what ultimately made him decide to leave what he calls "the best associate planner position in the country" to start his own firm.
---
Ep #149: Going All In On a Niche Can Lead to Explosive Growth - The Career of Ryan Inman
Today's guest is a great example of why having a niche is so powerful. XYPN member Ryan Inman is the founder of
Physician Wealth Services
, a firm that specializes in working with, you guessed it, physicians. In fact, 100% of his clients are doctors!
Completely focused on his niche, Ryan provides a ton of awesome content for physicians through his blog, podcast, different Facebook groups, and more—all of which continue to generate leads. Just two years into starting his firm, he's over halfway to his goal of reaching 70 clients. In this episode, Ryan shares his experience building his own firm, what he's done to make it such a success, and more.