"You need to spend money to make money."
This is true. Starting and growing a financial planning firm costs money. However, this old adage doesn't always apply to marketing. You don't need a massive marketing budget to grow your RIA—there are plenty of free marketing tools you can leverage.
As a financial advisor, you understand the importance of cash flow and cutting costs where you can. Each software subscription you pay adds up over the years. Imagine you have three growth strategies that require 12 tools to execute. If each of those tools cost an average of "just $29 per month," you'd be paying $4,100+ each year just to feel equipped! This fact is particularly painful when growth is a priority or breaking even is the goal.
I'm particularly enthusiastic about leveraging budget-friendly resources when trying something new. I always encourage the firms I coach at XY Planning Network to test their marketing idea in a lean manner. Should the strategy prove to be worthy after the test, then upgrading your tools or resources to the next tier becomes a responsible, informed decision ("spaghetti on the wall" marketing will only get you so far).
Today, let's focus on a few of the main responsibilities you have when marketing your RIA, and consider the free tools you can use to get started without committing the dollars. I'll cover the following categories:
Create a brand and website
Connect with people
Share your message
Measure what's working
Create a Brand and a Website
Connect with People
Share Your Message
Measure What's Working
Many of the tools listed above offer dashboards, reports, and ways to measure success within the tool itself, so be sure to utilize what's offered! In addition, consider these free marketing measurement tools:
What Else?
There are hundreds, if not thousands, of free marketing tools on the internet. Do you love one that's not listed here? Let's continue the conversation.
---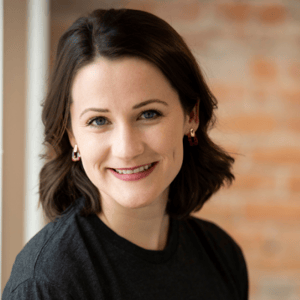 About the Author
Carolyn Dalle-Molle is a professional marketer with several years of experience helping small businesses reach their growth goals. Her approach to marketing is both creative and analytical; helping people achieve a creative flow that's unique and exciting, while using tracking and metrics to learn what actually works for their business. Based in Boston, she's honored to work with XY Planning Network from coast to coast. Outside of work, she enjoys volunteering with elderly, making videos, and traveling with her friends and family.