Ep #83: The Future of Investment Management - An Interview with Rick Frisbie
January 18, 2017
For the past few episodes, we've focused on real business growth in the financial planning space. This week, Rick Frisbie - the newly minted CEO of Robust Wealth - will share how this advisor-facing technology platform plans to shake up the financial services industry. They'll be open for business in the middle of the first quarter with a software product that will help advisors offer sophisticated solutions and integrate modular services typically secured through third-party vendors.
Rick enjoyed a successful career at Franklin Templeton; rising through the ranks to CIO before taking on the top job at Robust Wealth. They launched their platform last October right after previewing at the #XYPN16 conference. In addition to making a huge splash, Robust Wealth definitely won the conference swag competition.
Advancements in technological solutions for the financial services industry generally moves at a glacial pace. There is so much room for disruption in this industry. Rick offers a thoughtful take on the state of technology in this industry and what we can expect in the next 18 - 24 months. Robo-advisors, or automated wealth platforms, are here to stay. However, advisors will appreciate the suggestions Rick shares to best incorporate these tools in a way that drives growth. Now is the time to embrace the innovative new products and leverage them to capitalize on real business growth.

Listen to the Full Interview:
What You'll Learn from This Episode:
The opportunities at Robust Wealth that attracted Rick and led him away from an established career at Franklin Templeton.
The differences between B2C and advisor-facing software platforms.
The features that advisors have access to with the Robust Wealth platform and what sets them apart from the competition.
What the technology trends on the horizon are in the financial services industry.
A frank discussion on impact of robo-advisors on advisor services, client retention, and client acquisition.
Whether the market is shifting to fully embrace socially responsible investing and how technology platforms are enabling this shift.
Featured on the Show:
Share
Get episode alerts by email
Ep #82: Scaling Your RIA - An Interview with J.D. Bruce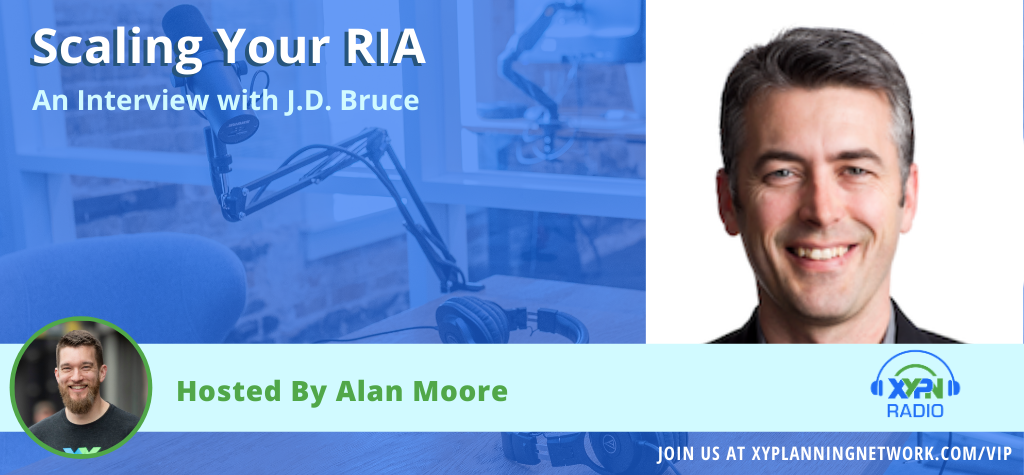 Ep #82: Scaling Your RIA - An Interview with J.D. Bruce
Ep #80: Planner, Professor, and Parent - the Career of Inga Chira
Ep #80: Planner, Professor, and Parent - the Career of Inga Chira
Ep #81: Delegating, Scaling, and Get Back to Enjoying Life - An Interview with Michael Kitces
Ep #81: Delegating, Scaling, and Get Back to Enjoying Life - An Interview with Michael Kitces