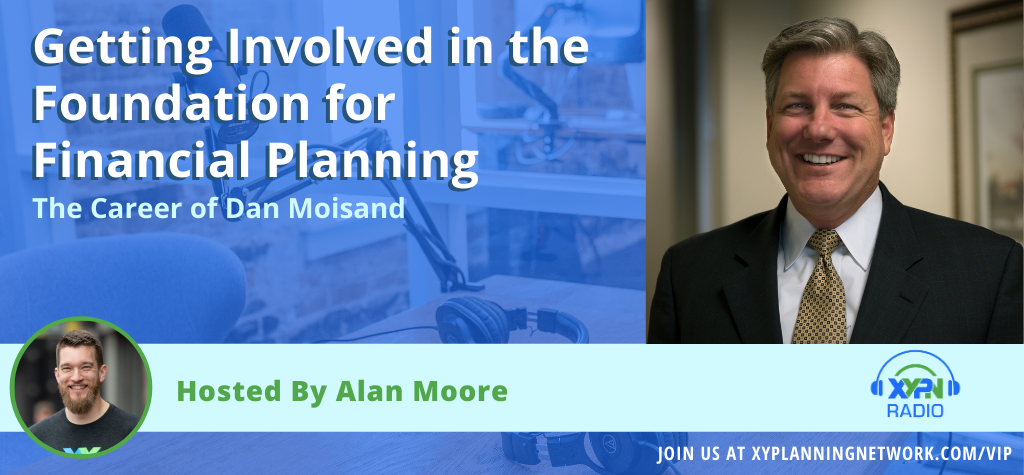 Today's episode is going to be a bit different. Dan Moisand has been in business for almost 20 years, so our conversation will focus on how he runs his firm and does so with a remarkably low turnover. Dan has worked in most environments, including commissioned insurance, broker-dealer, independent broker-dealer, fee-only RIA and more, and he's here to cover a wide range of important information that will be helpful for any planner.
Listen in to hear Dan share his unique take on the financial planning business, as well as what he has learned from his experience in so many different areas of the financial community. You'll learn about the different phases of his career, what influenced his decisions and successes along the way, and the importance of pro bono work and being involved in the financial community.
Listen to the Full Interview:
What You'll Learn from This Episode:
An overview of Dan's experience and journey in the financial field.
His firm's niche.
How he found out about financial planning.
Why he decided to go fee-only.
What it was like being an early adopter of fee-only.
The importance of fiduciary and setting the right standards.
Dan's best advice to advisors thinking about outsourcing or partnering.
Why he is so involved in the financial community and why it's important for advisors to do so.
The structure of his firm and how they divvy up responsibilities between partners.
How they have such a low turnover rate.
How planners can get involved in planning for people in need.
The importance of not taking yourself too seriously and understanding how short life is.
Featured on the Show:
This Episode is Sponsored By:
Is bookkeeping a major pain point for you? If so, you're not alone. Many financial advisors hate bookkeeping, and guess what? They're often terrible at it too! Enter the Bean Team at FA Bean Counters, powered by XY Planning Network. Their free Chart of Accounts Template will help you tackle one of the most basic, but often incorrectly done, bookkeeping tasks. Visit fabeancounters.com/xypnradio to download the template and learn how to set up your Chart of Accounts like a pro.