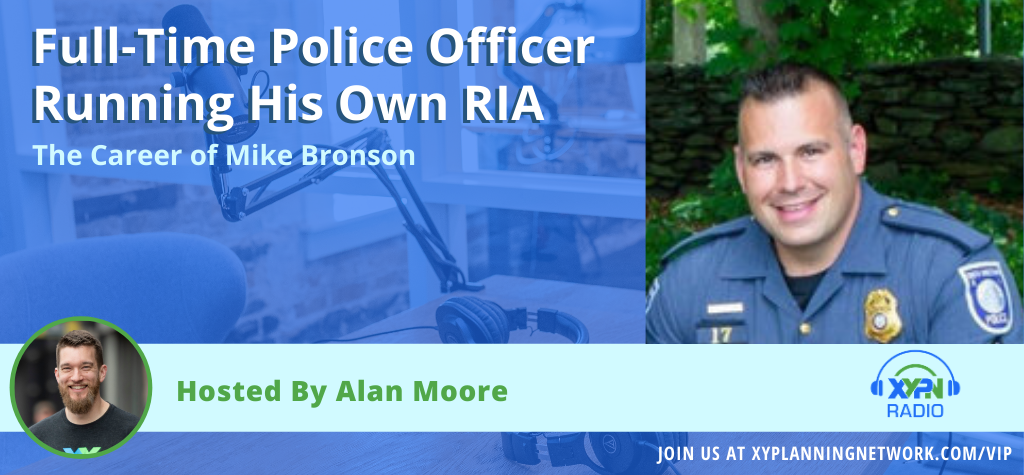 Balancing two careers, Police sergeant Mike Bronson brings us some serious motivation and inspiration with his whirlwind life and career. He has some great insight and advice to share on time management, niche marketing, resilience and much more. Mike talks in depth about where he found his passion for finance and noticed an important need for financial help in the field he is so passionate about.
We discuss why crossfit is so important to him, his career and how he keeps up with his health while balancing family and jobs. He talks a lot about his niche and how important it is that he's inside and understand a lot of the details his clients need to know. Mike talks about how he stays focused and also shares how he works closely with his wife as a team to keep work and life balanced and on-track.
Listen to the Full Interview:
What You'll Learn from This Episode:
How he initially found his interest in finance.
The importance of passion behind the job.
The gaping need for financial services within law enforcement careers.
Why he got discouraged and depressed early on in his career and why he stuck with it.
Where he is in his path towards the CFP.
Why he thinks his niche is so important.
How he manages his time properly to make two full time jobs plus family work out.
How communication and strategy works between him and his wife.
Comparing crossfit to finances.
How he markets toward a lower income group.
Comparing his hourly vs. prescription models.
The intricacies and special situation he deals with.
Why he continues to do both jobs and what his vision is for the future.
Featured on the Show:
This Episode is Sponsored By:
XY Planning Network's Annual Benchmarking Survey is out! Are you curious about the average number of clients XYPN members get in their first year? Or how successful niches really are? To answer these burning questions and more, we've again enlisted a professional research firm to complete our annual benchmarking study. Get your copy hot off the press and discover vital statistics such as the median advisor revenue by years in practice and sources of firm growth, from referrals to blogging, social media and more. Head over to info.xyplanningnetwork.com/2018-benchmarking-study to purchase your copy.