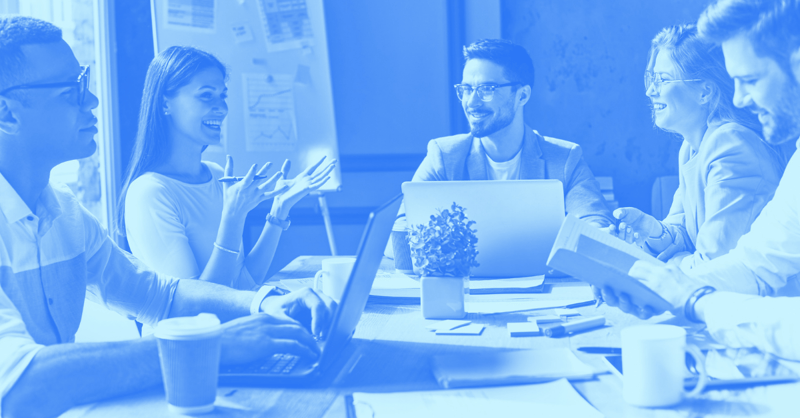 8 MIN READ
If you're embarking on launching an RIA of your own, buckle up. Year one is both exhilarating and excruciating. You will bring everything you know to the table and then some. It's going to take skills you don't even know you have. There is much to do and many decisions to make, but remember to keep your eye on the prize. You have everything to gain by going out on your own.
Rest assured, you don't have to find your way without a map. XY Planning Network has helped advisors start, run, and grow independent financial planning firms since 2014. When you become a member, you'll have access to a team of experts who know just what you're going through and how to help. Many of our in-house experts have written extensively about the first year of firm ownership. We've rounded up a few of our most popular articles addressing this pivotal year. Best wishes to you from XY Planning Network.
Finding Success in Year One of Your RIA
by Alan Moore
I recently interviewed Shawn Tydlaska of Ballast Point Financial Planning in XYPN Radio Episode #103. Shawn is undoubtedly a success story. Within his first year of launching his RIA he has gone from zero to 38 clients – 26 of which are ongoing retainer clients. Success of this magnitude in an RIA's first year is rare, but not unachievable. Shawn made some interesting points in our interview, and I wanted to drill deeper into some of them here. We hear a lot of people's success stories coming from a vantage point where they're 3-5 years down the line from their initial RIA launch. Having Shawn's perspective – both the good and the bad – having just launched a little over a year ago is incredibly valuable.
Where in the world is he finding clients?
Let's get the big question out of the way: where in the world is Shawn finding his clients? Many new financial planners who have just launched an RIA of their own know this struggle all too well. There are so many opinions out there about how to find prospects, and who you should be working with. Michael Kitces is a big fan of finding your niche, and most advisors can attest that working with a unique niche of clients tends to be successful. Of course, your niche will shift with time, so it's important to start with a broad-spectrum idea of who you want to serve.
---
Money Well Spent in the First Year of Running Your RIA
by Maddy Roche
If you're thinking about starting your own RIA, you probably have a few questions...or a few hundred. How much should I charge? Where will I find my first clients? And, something that weighs heavily on every business owner's mind, how should I spend my money (if you even have any money to spend, that is).
Knowing how to effectively spend your money in your first year of RIA ownership is critical to the success of your firm. You need to weed out the "nice-to-haves" from the "must-haves" and distinguish your desirables from your non-negotiables.
In this article, three XYPN advisors offer their advice on how to best spend your money (and how not to spend your money) in your first year of running your RIA.
---
10 Lessons You'll Learn in the First Year of Running Your RIA
by Taylor Deardorff
So, you're doing it. You've decided to quit your 9-5 job and jump feet first into the world of entrepreneurship. Congratulations!
For some people, this decision brings nothing but excitement. But for a lot of XYPN members who are just joining the Network, the idea of what lies ahead in their first year brings excitement tempered with uncertainty. Becoming your own boss comes with so much freedom—and so much responsibility.
As a Member Experience Specialist at XYPN, there are many facets to my job, but one constant is I talk to our members. A LOT. At this point, I've had one-on-one conversations with more than 400 XYPN advisors over the past year. During these conversations, we discuss their wins, their losses, their businesses, and their lives. We talk about where they've been, where they're headed, and what they've learned along the way.
For a period of six months, I talked to every new advisor who joined the Network before many of them had even started the registration process and officially become firm owners. I talked with them quarterly over their first year. Every three months, their concerns, struggles, and wins changed wildly. I got to witness the evolution from brand-new prospective entrepreneur to full-on business owner.
Around this time of year, a lot of conversations with that group of members has revolved around their first year in review and lessons they've learned. Some advisors ended their first year with a starkly different mindset than when they first began. Many learned small lessons along the way that slowly steered them in the direction they're headed today.
Each of the following lessons is something I've learned from an XYPN member's own experience. I hope you find these lessons valuable as you contemplate the journey ahead.
---
Compliance 101: Your First Year as Chief Compliance Officer
by Scott Gill
Compliance is one of the biggest concerns for new firm owners. Many advisers and financial planners are coming from the broker-dealer world, where compliance is presented as a Big Scary Monster. Others are career changers, and have no frame of reference at all for what RIA compliance entails. Regardless of the circumstances surrounding the adviser's knowledge of the industry, the word "compliance" is usually associated with terms such as "rules and regulations" and "enforcement, fines and deficiencies." These terms can cause anxiety, and as a result, there is great apprehension for first-year compliance officers.
Despite these pitfalls and challenges associated with a first-year compliance program, there are plenty of ways to address and resolve any issues that firm owners may face in their role as Chief Compliance Officer. Let's take a look at 3 common pitfalls and challenges for the first-year compliance program, and discuss how to address them.
---
How to Deal With Failure In Your First Year
by Alan Moore
Starting your own firm is tough. You second guess if you've made the right move to strike out on your own, wonder if the stress and hustle is worth it, and feel unsure of whether or not you're cut out to be an entrepreneur.
It's okay to feel like you're flailing -- because we've all been there. Acknowledge the discomfort and worry and fear. And then remember that the successful planners you might look up right now to likely felt the same way you do at some point in their career.
Other people may make running a financial planning firm look easy. But as Jon Acuff said, you can't "compare your middle to someone else's end." Even the most successful planners and business owners dealt with some version of the struggles you face today.
That being said, we wanted to share tips on how to deal with failure in your first year of running a financial planning practice. It's tough to stay motivated, but definitely possible to push through to build a great practice.
Here's how.
---