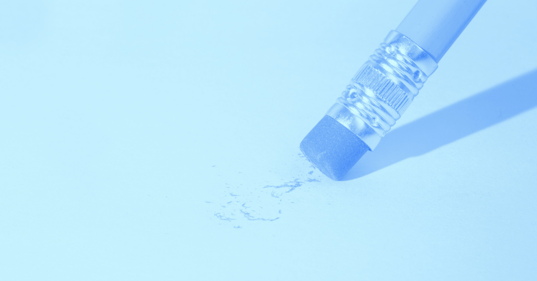 6 MIN READ
We've all been there. You type out an email, hit send, and gasp—you realize you missed a glaring mistake. First things first, take a deep breath because these things happen. We're all humans, and mistakes are bound to happen. It's easy to get an apology email out the door, admit that we're human, and get focused on our next task. While mistakes will inevitably happen from time to time, no one wants to make them, and it's simple to take steps to lessen the chance or full-on prevent them from happening.
So what's an easy way to prevent mistakes in your emails? Create a checklist that you can run through prior to getting an email out the door to ensure that everything looks as it should. One of my favorite books is The Checklist Manifesto: How to Get Things Right. If you're not familiar with this book, it details how the use of checklists is key in preventing mistakes in all industries ranging from medicine to aviation and law to financial services. If you haven't given it a read before, I highly recommend you pick up a copy. It'll help you immensely as you work to create any type of checklist within your firm.
Email is a routine task in all of our jobs and a key way in which we communicate with clients and team members. Sometimes when we're moving at a lightning pace, it's easy to get ahead of ourselves and hit send on something that wasn't quite ready to head out the door. Below are some common email mistakes that should be a key part of your email checklist, plus tips on how to prevent them.
Incorrect copy or grammatical errors
Once the copy of your email is good to go, it's time to read through it—multiple times. When you've given yourself time to read through your email a few times, I highly recommend reading through your email again but this time, do so by reading it out loud. You'll be more likely to pick up on mistyped words or words that may be out of order. You'll also want to keep a watchful eye out here for grammatical errors as well. If grammar isn't your strong suit, there are a lot of tools out there to help. A favorite among Team XYPN is Grammarly, an add-on that scans your text for common grammatical errors, so your writing is mistake-free.
Once you've had a chance to review your email on your own, it's time to send your email to a few close colleagues or family members to give your email another look over. As a reader, they'll be more likely to pick up on something that doesn't make sense or feels out of order, possibly catching something that you overlooked. Completing this step will set you up for success because no one wants to receive an email that was poorly written. It can look unprofessional and has the chance to reflect negatively on your firm.
Links directing where they should
Once you have the copy sorted out, it's time to double-check your content. Run through your email and ensure any hyperlinks you have added are linking to the right place. There's nothing worse than sending an email with broken links that don't push a reader where they should be going. This also goes for any attachments or files you may be adding to an email—double check that the correct file is attached—and that it is actually attached.
Double-check the details
Once you have the content refined, it's time to check the finer details of your email to ensure they're correct. Here are some key details to run through:
From name and reply address: Is this email being sent from yourself or someone on your team? Double-check that you're sending the email from the correct name. Another detail to check here is if someone replies to your email, what email are they replying to? Make sure you're set up to receive their responses.
Subject line: Just as you did with the actual content of your email, double-check your subject line to make sure it makes sense and is spelling and error-free. The subject line is powerful because it is what prompts a reader to open your email, so you want to make an excellent first impression.
Preview text: Preview text is the little message you see next to a subject line in your inbox. For example, in the Gmail mobile app, the sender name and subject line are bolded, and the preview text is unformatted. The preview text can be a good continuation of a subject line to help you get across what you want to say and encourage a reader to open your email, so double-check your preview text to ensure it is also error-free.
Send list: This one is a big one. You don't want to make the mistake of sending your email to the wrong group of recipients. Double-check your send list to ensure you're sending to those that you should.
Personalization tokens: Using personalization tokens in your emails gives you the opportunity to show personalized content to your contacts based on property values within your CRM. A common personalization token is addressing someone by their first name. If you're using personalization tokens in your email, make sure the data is set up correctly in your CRM, so you don't accidentally address someone with an incorrect or misspelled name.
Final preview
The great thing about using an Email Service Provider (ESP) is that they include a preview feature, so you can see exactly how an email will look in various email clients, including mobile devices. Once you've gone through the above and your email is ready to go, hop into the preview feature of your ESP to see how your email looks. Finally, send yourself a test email for one final look-over before you finally hit send.
What to do if you do send an incorrect email
As I mentioned above, this happens, and it just means that we're all human. I've seen some bigger brands send out apology emails before acknowledging a mistake, and the chances are that you have to. Next time it happens to a brand you follow, hold onto their email to see how they handled the situation. If it's a simple grammatical error (missing a comma) or one misspelled word, there's no need to get an apology email out the door. That stuff happens. If the email has incorrect information within the content, a broken hyperlink, or is missing an attachment, it's worth getting another email out the door—and the sooner, the better. As soon as you realize there's been a mistake, it's time to draft another email with the correct information and get it into recipients' inboxes.
This email can be short and sweet, acknowledging the mistake, admitting that "Hey, we're all human," and providing the correct or up-to-date content that is needed. Need some inspiration? This email can look something like this:
Whoops! It looks like technology got the best of us. A version of this email with incorrect information was sent earlier. You can send that email straight to the trash can and find an updated version below. Thanks!
Obviously, the ideal time to catch any mistakes that may be in your emails is before you hit send. Taking time to create an email checklist will help you establish a process and always make sure to check for certain errors that you might otherwise skip over or not think about. Providing yourself with an email checklist you can quickly run through before you hit send will set you, your firm, and your emails up for success, so get to it!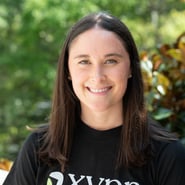 About the Author
After getting her start as a Network Navigator on Team XYPN, Lindsey White now manages all things email in her aptly titled role of Email Marketing Manager. She is (almost) as passionate about subject lines and open rates as she is about growing the movement; lucky for her, she gets to focus on all of these things here at XYPN, where she crafts bragworthy emails like it's her job—because it is.